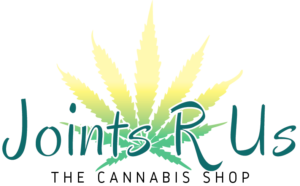 Herb Angels - 600mg THC Tincture (30ml)
Premium cannabis tinctures by HERB ANGELS provide a fast-acting way to incorporate the healing benefits of pure cannabis into your daily life.
Naturally organic, vegan, and gluten-free, our THC tinctures contain the purest form of THC. Delivered in coconut MCT oil, this flavourless tincture is a great way to gradually build your doses. THC distillate does produce euphoric effects.
Good for:
Calming anxiety, reducing inflammation, pain management, and getting a deeper more restful sleep.
Ingredients
MCT Oil, Tetrahydrocannabinol.
What's In The Bottle
600mg or 1200mg THC per 30ml Bottle
Directions/Suggested Use
Shake well before use. Measure recommended dose using included dropper & dosage guidelines. The effects of THC differ for everyone, so we suggest starting with the lowest dose possible and building gradually. Repeat as needed, taking onset time into consideration, and as always, start low & go slow.
Recommended Dosage: For best results, start with microdosing. To determine tolerance level, take 1 drop (40mg/1mL). Set a timer for one hour to feel full effects, and increase as required.